Send snail mail to:
5220 Sierra Drive
Westerville, OH 43082
To contact us online,
click here
.
Our Mission: Make you look good!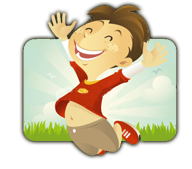 It's a pretty sweet deal when you think about it -- we do all the work, and you take all the credit! The measure of our success is the success of our clients, and we wouldn't want it any other way. Give us a chance - We promise to put our best ideas and efforts to work for you.
Are you a
potential client?
Are you an individual, business, organization or charity looking for help with your website and other interactive marketing initiatives?
Verdin Interactive LLC has the right blend of creative, technical and strategic expertise to help you succeed and grow online. No matter the size of your business, we're here to help.
Let's talk about the right solution for your interactive needs.
Are you a
potential partner?
Are you a design, marketing, PR, promotions or printing company that would like to provide your clients with an expanded list of interactive solutions?
Verdin Interactive LLC is the perfect partner for your firm or agency, providing exceptional interactive services and a seamless client experience.
Let's discuss how a partnership could benefit your company.

LinkedIn recommendations for Dustin Verdin
Dustin worked on the redesign of our corporate website recently. His work was outstanding, and we experienced immediate improvements shortly after launch. But I'm compelled to say a little more than that. Dustin worked closely with us to understand our business, our target market, and helped us understand the best way to get in touch with and stay in touch with our market. Dustin also left us with great ideas for the next stages of our web presence, which we're working towards now. In short, Dustin brings more to the table than web design.
- Gary Nissen
President at Health Plus Technologies, Inc.
View another recommendation
Visit my LinkedIn profile and join my network